Alaska's Premier
Award, Sign and Gift Manufacturer/Supplier
Since 1983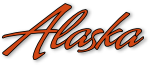 Copyright © Lasertech Alaska 1995-2017 All rights reserved. Produced by Lasertech Alaska.
All Trademarks are property of their respective owners




Polar Camel® Stainless Steel Products
Double-wall vacuum insulation with a narrower bottom to fit most standard cup holders.
This is similar to a "Yeti®" type of mug. BPA Free.
Lid is 3 3/8" diameter. Mouth hole is 1" x 5/16".
Not recommended for dishwashers, hand wash only.
Seamless stainless steel construction so there is no leak point.
There is not a non-slip base on this mug, the Bottle/Can Holders do have a non-slip base.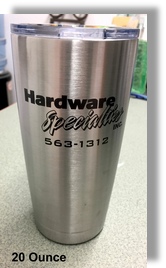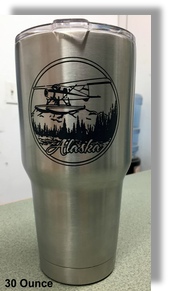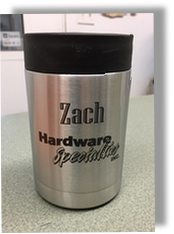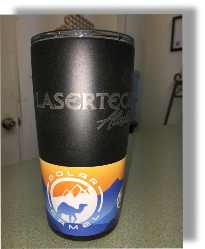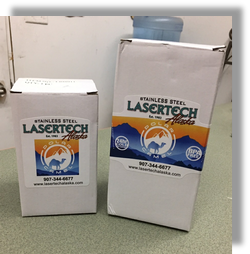 Bottle & Can Holder
non skid base
Polar Camel ® Products available are: 12 ounce Bottle/Can Holder, 20 ounce Tumbler and 30 ounce Tumbler. Available in Brushed Stainless Steel or Black powder coated Stainless. All products can be laser engraved.